ANDREW KAUFMAN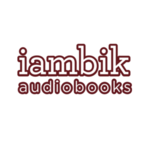 Andrew Kaufman
's critically acclaimed first book,
All My Friends Are Superheroes
, was a cult hit and has been translated into eight languages. Kaufman is also an accomplished screenwriter and has completed a Director's Residency at the Canadian Film Centre.
The first chapter of his novel appeared in the February 2011 issue of The Drum through a partnership with Iambik Audiobooks.
Audio Stories by ANDREW KAUFMAN