LYDIA MILLET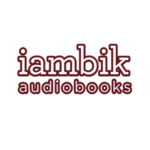 Lydia Millet's third novel,
My Happy Life
, won the 2003 PEN-USA Award for Fiction. Her fifth novel,
Oh Pure and Radiant Heart
was short-listed for the 2007 Arthur C. Clarke Award. Her most recent work, a collection of short stories entitled "Love in Infant Monkeys" was one of three finalists for the 2010 Pulitzer Prize.
The first chapter of Oh Pure And Radiant Heart appeared in the March 2011 issue of The Drum through a partnership with Iambik Audiobooks.
Audio Stories by LYDIA MILLET