MICHELLE SEATON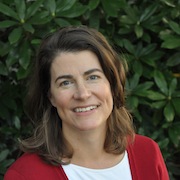 Michelle Seaton's fiction and creative nonfiction has appeared in the
Sycamore Review
,
Quiddity International Journal
,
The Pinch
and in
Best American Nonrequired Reading
. She has been a contributor to the National Public Radio sports show, "Only a Game" for more than 15 years. She is also the co-author of several books, including
The Way of Boys
(William Morrow, 2009). Michelle teaches memoir and creative nonfiction at Grub Street, Boston's nonprofit writing center. She is also the lead instructor and created the curriculum for
Grub Street's Memoir Project
, a program that offers free memoir classes to senior citizens in Boston neighborhoods. The project has visited ten Boston neighborhoods and produced three anthologies.
Her flash fiction piece "Low Tide" appears in the June 2011 issue of The Drum.
Audio Stories by MICHELLE SEATON